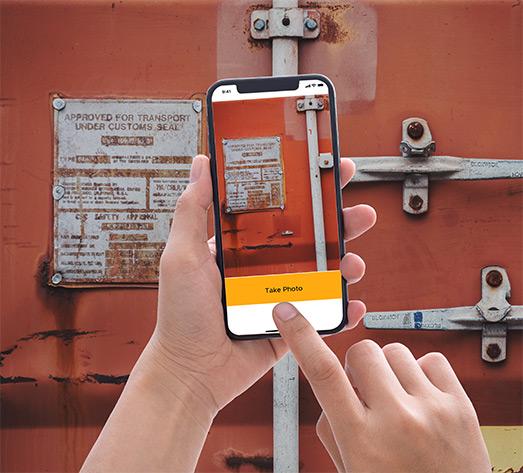 The key to avoid paying for damage you didn't cause is thoroughly documenting the load's condition at pick-up and drop-off.  An old-fashioned EIR form just won't cut it.
Often the handling of the containers causes loads to shift as well as boxes to be broken or damaged while in the shipping mode from water movement, rail movement or during trucking.
Photos of the condition of the container, the freight and the seal number is crucial.
Follow these best practices to stop paying for damage to containers and cargo that your company didn't cause.
Use the Photector app to take 4 photos of every load at pick-up.

First photo is the empty container.
Second photo is inside the fully-loaded container with the door open.
Third photo is door shut and seal applied.
Last photo is a close-up of the seal number. Ensure the entire seal number is readable in the photo.

Use the Photector app to store the photos to the cloud.
Use the Photector app to take 2 photos of the load at destination receiving dock.

First photo is the door closed with the seal intact.
Second photo is the inside of the container showing the condition of the blocking and bracing. If there is obvious damage, take more detailed photos to show the amount of damage.

When questions or claims arise, search Photector's database by seal number to find your photos quickly.
Photo documentation of the condition of the load at pick-up and delivery using the Photector's app is the only way to prove that you didn't cause the damage.
Here's a short video that shows how.
When you take a close-up readable photo of the seal number, it is automatically captured in the database so it is easy to find the correct photos for that load when questions or claims arise.
By using the Photector app on your Apple or Android phone, your photos are automatically tagged with the date, time, location and seal number of the load.  They are instantly uploaded to the cloud where they are completely trustworthy, unchangeable and fake-proof.
Test drive Photector with a 14-day FREE Trial and schedule a 1-on-1 demonstration today!