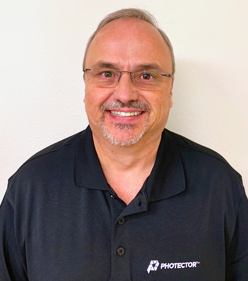 Tom Burke is the founder & CEO of Photector where he oversees business strategy, sales and development. Tom also serves as CEO for TCompanies which delivers innovative and award winning solutions to the transportation industry. For 10 years, Tom was owner and CEO of a trucking company that had 400 trucks and 9 offices across the US.
Photector was developed out of the pain that Tom felt having to pay invoices for repairs that he could not prove his company didn't do. Tom's entire career has been spent in the intermodal transportation business holding various executive positions until founding TCompanies in 2002.
Tom received his BS in Business Administration and Computer Science from St. Louis University and MBA from St. Thomas University. Tom is a proud member of IANA, Intermodal Association of Chicago, Chicago Transportation Club, BITA, TCA , TIA, NPSA as well as other organizations supporting the transportation industry.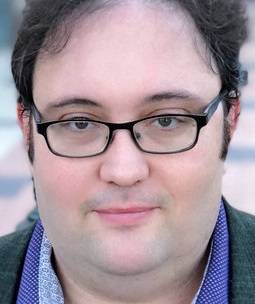 Dr. Aaron Bryden is the Chief Technology Officer of Photector. Prior to joining Photector, he was Senior Vice President of Software Development and co-founder of Praxik, LLC which sold the TamperSecure product to Photector. Prior to co-founding Praxik in 2014, Aaron co-founded AgSolver Inc, an agricultural analytics company focused on big data solutions for farmland owners.
Aaron has been involved in the development of a number of visualization, interaction, and big data software projects including working as a developer on the VR Juggler team, leading development of visual analytics software to analyze sonar data, and the creator of multiple software packages that help structural biologists understand the 3D structure of proteins and how they move. As a part of this work Aaron developed a new technique for representing complex three-dimensional motions of protein structures in static images.
He received his PhD in Computer Sciences from the University of Wisconsin-Madison in 2011.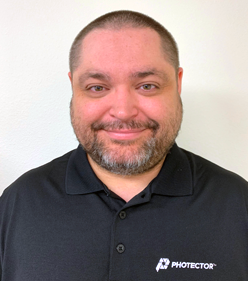 Mike May joined Photector as Chief Product Officer responsible for product innovation, product conception and development, product testing and overall project management.
Prior to joining Photector, Mike was responsible for all website development, marketing materials, social media, SCO and trade shows for TCompanies Inc as the Director of Creative Services and Marketing Support. Mike has held various positions to include the development of multiple SAAS systems from the ground up as well as several multimedia ventures.
Mike holds a degree in Computer Sciences as well as several certifications.
"This invention … is awesome and makes it easier."
– Fleet of 20 to 49 trucks